Vancouver Ecommerce Agency
As Vancouver's leading Ecommerce Agency, e-commerce has been in our blood from our very inception. Working with retailers who execute over a million in monthly sales to aspiring entrepreneurs looking to launch their first store, we have helped manage and propel our clients to higher growth. E-commerce is fast changing, so why not partner with an agency that can pivot to these changes?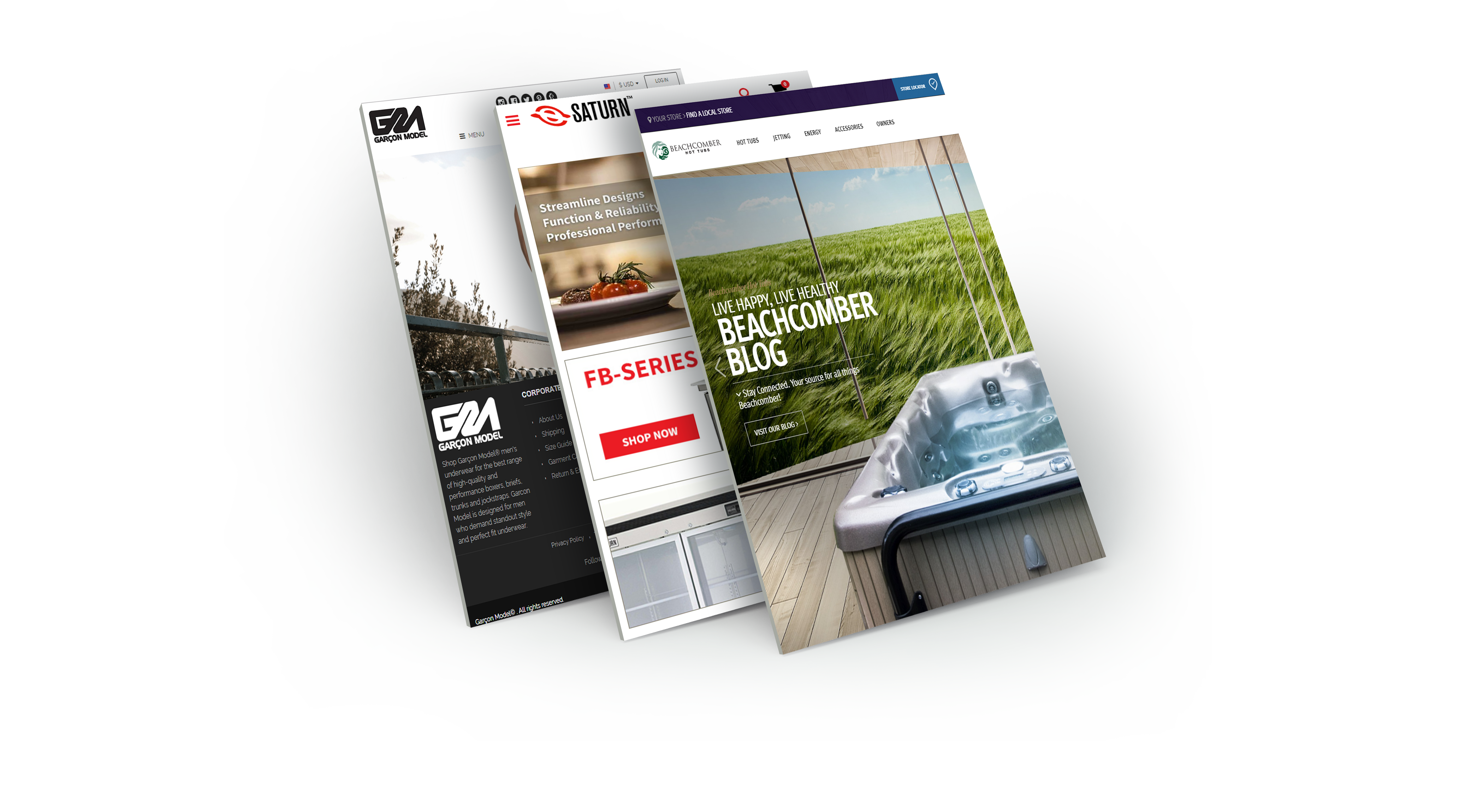 Vancouver's Top Ecommerce Agency
Rainy Town Media is a Vancouver-based eCommerce agency that designs and develops eCommerce solutions that accelerate online sales for brands and retailers. Our unique ability to access business challenges and provide technical solutions gives clients the advantage they need to succeed. With extensive experience in eCommerce design, development, and consulting experience, our team of eCommerce professionals will help your brand from conception to sales, marketing, and maintenance of the store. As eCommerce experts, we have worked with nearly every eCommerce platform, from Magento and Shopify to Woocommerce and Drupal Commerce. Every business is different and requires unique eCommerce solutions. Since we are not set on any technology stack, we will provide you with unbiased eCommerce recommendations based on your business process, requirements, and staffing.
Web Design
To succeed in eCommerce, you need eye-catching design and top-notch user experience for customers to navigate and buy products easily. Our hand-crafted eCommerce website design attracts clicks and turns visitors into customers.
Ecommerce Development
Our team of experienced developers custom-build and fine-tune open-source platforms like Magento and Shopify to meet your eCommerce needs.
SEO
Search engine optimization to drive organic search traffic to your store.
Support and Maintenaince  
Whether emergency patches or routine support calls, we are here on a per diem basis to assist your business. We are always reliable and quick response to all your eCommerce needs.